There are a lot of different games out there, but one popular genre over the two decades or so has been simulator games. From goats to power washing, piloting planes to running a theme park, simulation games have covered all kinds of experiences you can now simulate through your computer or gaming console. The simulation game we are going to be looking at here is American Truck Simulator. What is it, how can you play it? Check out the information below to find out!
What Is American Truck Simulator?
American Truck Simulator is a game developed and then published by SCS Software, the same video game development company behind the incredibly popular Truck Simulator Series.
This series of games first started with Euro Truck Simulator, released in 2008, which was shortly followed up by a sequel in 2012.
A year later, SCS Software announced that they were beginning to develop another Truck Simulator title, this time set in the United States.
Finally, American Truck Simulator was revealed at E3 in 2015 and released for play the next year.
Since its release, American Truck Simulator has sold over 2 million copies on Steam and has earned mostly positive reviews from various critics, earning an average score of 7.5/10.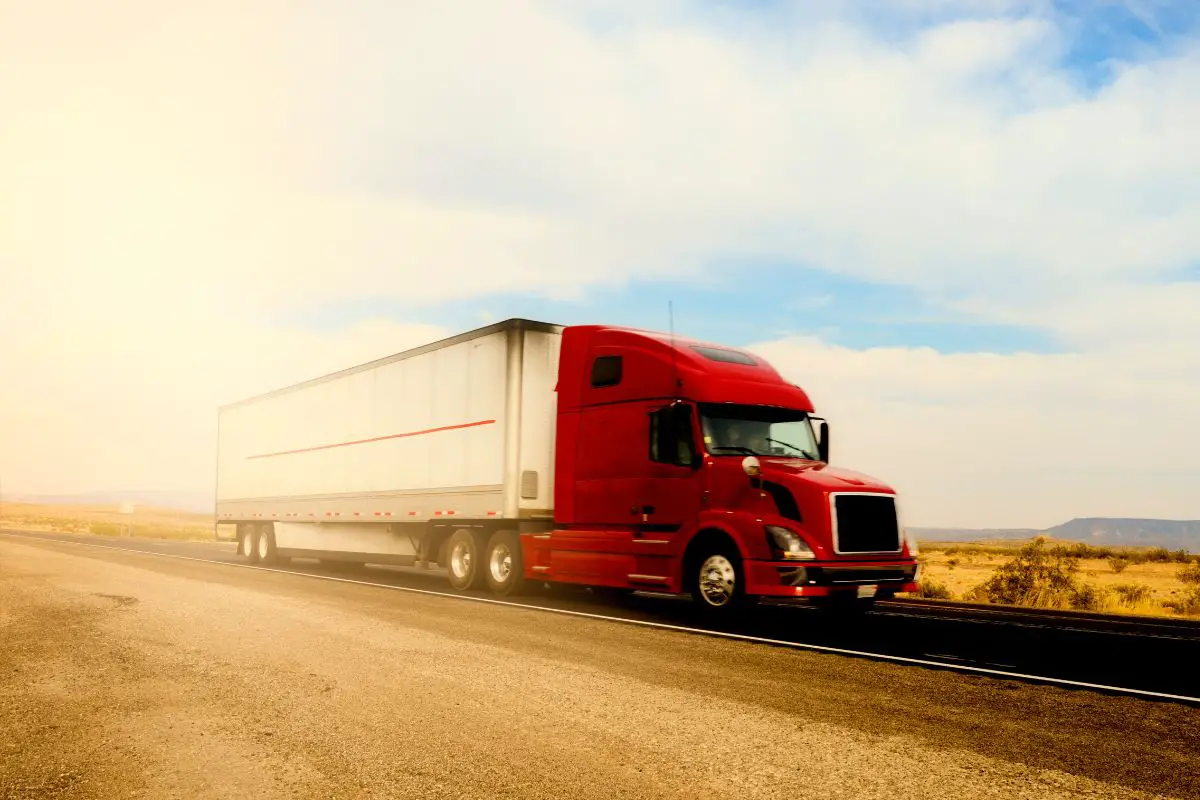 American Truck Simulator Gameplay
So, you know the history of American Truck Simulator - what about the actual gameplay? What does playing American Truck Simulator actually involve?
Well, it's pretty much what it says on the tin - you get to simulate being an American trucker, driving across the US while working various jobs.
You get paid for transporting goods from one place to another within a set amount of time.
This means that players want to choose the fastest route possible in order to complete their job, so the game balances both the business side of being an American trucker along with the fun of sitting in the driving seat and traveling across the country.
The game also throws issues like border stops, weight checks, ands, good ol' traffic!
Players can also 'buy' trucks using the in-game currency they earn through completing jobs.
This means you can spruce up your truck of choice by changing the wheels, paint jobs, and more to suit your preferences.
Players can also upgrade trucks, trailers, and garages for better performance and the ability to own more trucks.
Right now, players can only drive across a small number of US states - with 11 in total available, and some stuck behind DLC paywalls.
More states will be added eventually but it's going to take a while. After all, the game has been out for 8 years already and has only added just over a fifth of the total number of US states!
How Can You Play American Truck Simulator?
To play American Truck Simulator, you will need to first purchase the game either digitally on Steam or on PC-DVD.
The game itself is usually priced around $19.99 and is sold exclusively on Steam in its digital format.
You will need to play the game on a computer with system requirements including a 64-bit operating system, 4 GB of RAM, a dual core CPU 2.4 CHz processor, and GeForce GTS 450 (Intel HD 4000) graphics card (or equivalent).
Basically - a modern computer that is capable of running a typical modern game.
However, American Truck Simulator also offers DLC which is available on Steam.
There are tons of DLC packs for thai game available on Steam, ranging from free to download customization packs so you can add new wheels or paint jobs to your truck, to paid DLC to add new states to your game's map.
The cost of each DLC pack also varies with the largest DLC packs costing around $11.99.
Once you have the main American Truck Simulator game, you can download it and power it up just like any other Steam game.
If you own a PC-DVD version, then just pop the disk in and follow the instructions onscreen to install your copy. However, you need a Steam account and digital version of the game to access DLC packs.
The Pros And Cons Of American Truck Simulator
Every game has its ups and downs, so what are the best (and the worst) bits of American Truck Simulator?
American Truck Simulator clearly has a great reputation with players, with many claiming the game to simply be enjoyable and a great way to stay entertained for hours.
It's a great way to explore through simulation and trucking fans will definitely enjoy being able to 'own' their own trucking business and customize their own trucks.
The game serves up plenty of escapism, allowing players to let their imagination run wild as they solve problems and try out experiments without having to suffer consequences.
Basically, American Truck Simulator is a high quality game that works great just like any other simulation game.
As for the cons, a lot of people have complained about how long it's taking for the game to add all 50 states to the US.
Only a small chunk of America has been added to the map and after so many hours of playing through the same areas and roads, players can become fatigued with the gameplay.
It also doesn't help that quite a few of the maps available are locked behind DLC paywalls.
In fact, if you don't want to buy any of the additional DLC states, you will only be able to access three states - Arizona (that was added as a free update), California, and Nevada.
This has led some players to argue that they feel as if they have bought an unfinished game for a full price.
Final Thoughts
If you are considering purchasing this game, we'd recommend that you purchase it digitally through Steam so you can have access to free updates and DLC packs to help keep the gameplay fresh for long-term play.
Despite the cons, it's still a great simulation game for those who love driving, trucks, and handling a business with no real consequences!