When Blizzard announced Diablo Immortal—a Diablo game created for mobile devices—fans were outraged. They'd been expecting Diablo 4, and mobile games are notorious for being subpar gaming experiences. However, Blizzard continued to develop the game and eventually released it in 2022. There was even more controversy after fans got an understanding of some of the microtransaction systems within the game, but the gameplay experience was generally praised. So is Diablo Immortal worth the download?
Diablo Immortal Overview
Diablo Immortal is a free-to-play MMORPG developed by Blizzard. It is often categorized as an ARPG (action role-playing game) and a dungeon crawler. Diablo Immortal lets the step into the shoes of a hero traveling through the dark world of Sanctuary.
The story takes place between the events of Diablo II and Diablo III, and the player is tasked to prevent the demon Skarn from destroying the world.
The gameplay loop involves you battling through dungeons, and open-world zones, and fighting monsters or bosses. These monsters and quests will drop loot that allows you to make your character more powerful.
Players often chase some of the strongest items in the game which allows them to them fight more difficult enemies and tackle more difficult challenges.
The game was first developed to only support mobile touch controls but was soon ported to support game controllers and Desktop PCs. Today the game has a large player base, but its development and release have not gone without controversy.
This is mostly due to its business model which incorporates heavy use of microtransactions.
Before we go into more detail about the microtransactions, it's important to note that almost everything in the game can be acquired without having to pay money—it's just that Blizzard doesn't make this easy for free-to-play players.
Worse than this, the microtransaction business model also makes it difficult for those who do choose to spend money. One YouTuber reported that in order to completely max our your character, you would need to spend around $100,000.
This has rightly caused people to be upset and call the game out for predatory monetization.
How To Download Diablo Immortal
You can get Diablo Immortal on your mobile device by searching for it in the app store of your choice (Google Play or the Apple App Store). Simply tap to download, and it will install itself on your device in a matter of minutes.
From here, you can create an account, login, and start playing right away!
The Pros And Cons Of Diablo Immortal
Pros
Six Distinct Classes: Diablo Immortal offers you access to play six distinct, classic Diablo classes. Choose from the Barbarian, the Wizard, the Necromancer, the Demon Hunter, the Crusader, and the Monk.
Each offers you a unique gameplay experience that you can take as soon as you download the game! We like that they don't lock these classes off behind paid DLC or microtransactions.
Triple-A Gaming Experience: Blizzard is a company that has for the longest time been at the top of the tree when it comes to creating engaging, polished games. If you're looking to get the total Diablo experience on mobile, then this is a great option for you.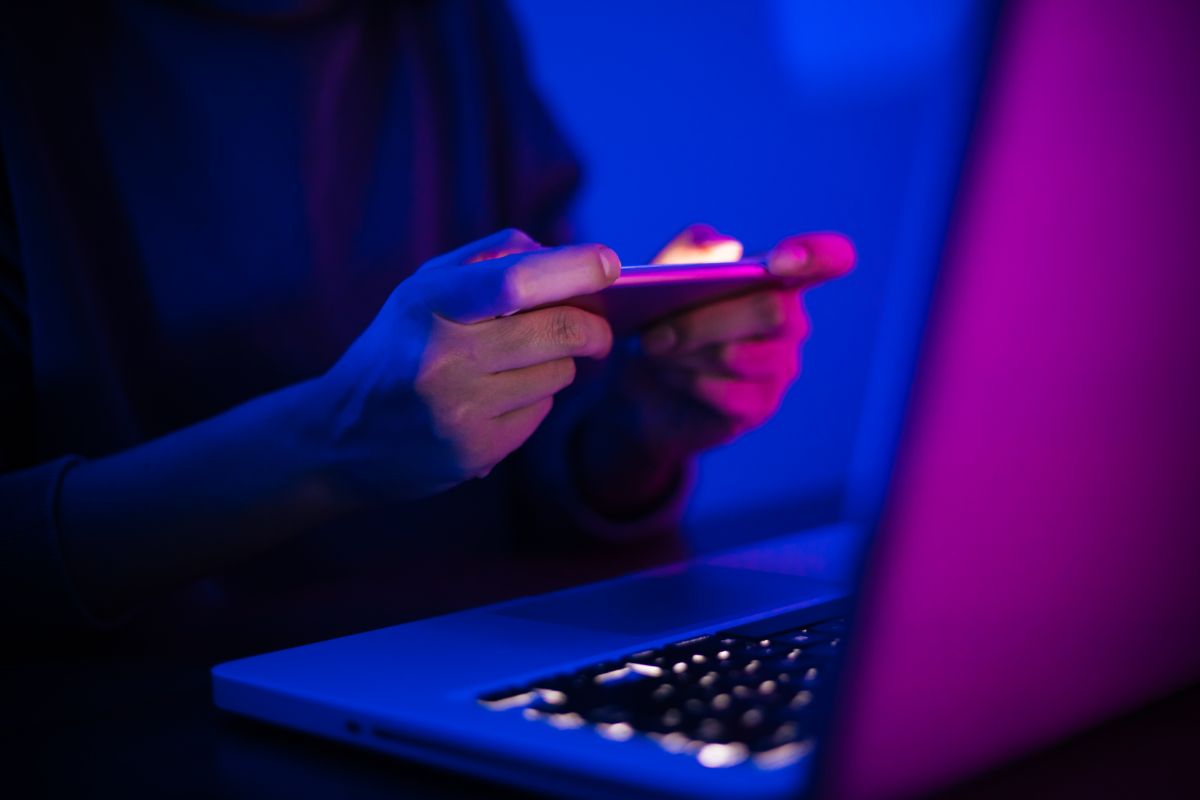 Diablo Immortal is polished, was in development for years, and is as close as you can get to a triple-a experience on your mobile device.
Controls/Portability: Diablo Immortal has been designed with mobile devices in mind, so you can expect smooth controls that have worked very well on a variety of mobile devices.
The gameplay of Diablo Immortal perfectly synergizes with the more difficult task of utilizing mobile controls, and you'll find the combat experience in particular impressive!
Big Playerbase: Like any Blizzard game, Diablo Immortal has a large player base. Since it's an online game, you will always find other people to play with and run around within the game's many maps.
This makes the game feel like an active, online world with a lot of people to interact with.
Cons
Predatory Microtransactions: A lot of the controversy around this game has come through Blizzard's inclusion of predatory microtransactions.
Although microtransactions are seen as part of free mobile games, the amount of money and systems that encourage you to spend money in this game are really something to see.
If you're a free player, you will actively find yourself at a disadvantage to other players. This 'pay-to-win' aspect of the game has left a bad taste in the mouths of a lot of players.
Addictive Gameplay Loops: Although this is something that many modern games strive for—and can be a lot of fun for players—Diablo Immortal has integrated these gameplay loops to keep you playing and encourage you to spend money.
It's not a game that respects your time, so you might find yourself endlessly grinding and wishing you could just speed things up.
Is Diablo Immortal Worth The Download?
The answer to this question is going to depend on your thoughts and feelings about microtransactions. The game puts a lot of hurdles in your way to enjoy it, but at its very base, it's impossible to say that Diablo Immortal is not a well-designed and very fun game.
If you're a fan of Diablo, then you'll find a lot to love about it. It is free to play, and you can enjoy more or less everything the game has to offer without ever spending a dime.
However, if you want to max out your character and complete everything then you'll find this very difficult without spending money.
So whether it's worth a download or not is up to you! If you try to enjoy it as a free-to-play player, then you're probably going to find some hurdles.
If you are the kind of person who gets trapped in addictive gameplay loops, then this game is going to try and get you to spend money, so it might end up costing you.
We would recommend playing this game with low expectations, and you'll find it to be a better-than-expected experience!