The Waze App is a navigation and live traffic app, an excellent addition to your phone and life. Always letting you know what's happening on the roads, providing information instantly on traffic, any construction zones, police incidents, crashes, and more.  Another great reason for choosing Waze is if traffic on your route is bad, Waze will change it to save you time and stress! This app also alerts you to speed limits, saving you from unnecessary speed tickets, and also allows you to listen to podcasts and music while it's live.
Waze Best Features
Why Choose Waze?
The Waze App lets you see what's happening on the roads in real-time, alerting you of any traffic hotspots, police incidents, any road hazards, and more, before you start your drive and during your journey.
This fantastic app will help get you to your destination faster as it instantly changes your route allowing you to avoid any traffic build-ups which will save you a lot of time and hassle.
Allowing you to easily listen to music while the app is running, means you can play your favorite podcast, music, and more right from the Waze app itself.
There's nothing worse than needing your navigation on and not being able to listen to some music to pass the time on your journey. An excellent feature from Waze!
The Waze app also provides you with an arrival time based on up-to-date live traffic data, meaning you'll always be on schedule and not keep your meetings or friends waiting.
Another fantastic little addition to this app is that it will find you the cheapest places for gas along your route, meaning you'll always be able to find the right place for your pocket, saving you money.
If you're an iOS user, you will be able to use Waze on your car's display using the Apple CarPlay function. Safety is always at the forefront of driving.
Being able to choose the voice which guides you is another great feature of Waze, finding the best voice for your journey will help your journey feel like it's running even more smoothly than it already will be.
Compatibility And Geographical Restrictions
This fantastic little app is not only available on the App Store for iOS 14.0 or later on iPhones and iPads, but it is also available on Google Play for Android smartphones and tablets for versions 7.0 and above.
Another great characteristic is that there aren't any geographical restrictions on his app,
Waze is available anywhere there is cellular/GPS reception. However, since Waze uses data to function and provide the most up-to-date information to you, be sure to ask your provider about data packages when traveling.
The app is also available not only in English but also in 48 other languages, making sure its usability is excellent.
Why Choose The Waze App?
The Waze app is an amazing navigation app that actually has Google as its parent company, meaning Waze has received a number of navigational updates and can also access Google's extensive database of businesses which then provides a full list of search results.
It features crowd-sourced alerts which come in from real drivers, providing the information you won't see anywhere else ensuring your commute keeps flowing.
Unlike some of the other satellite navigation apps, Waze also provides the user with the option to choose between 3D or 2D for its maps.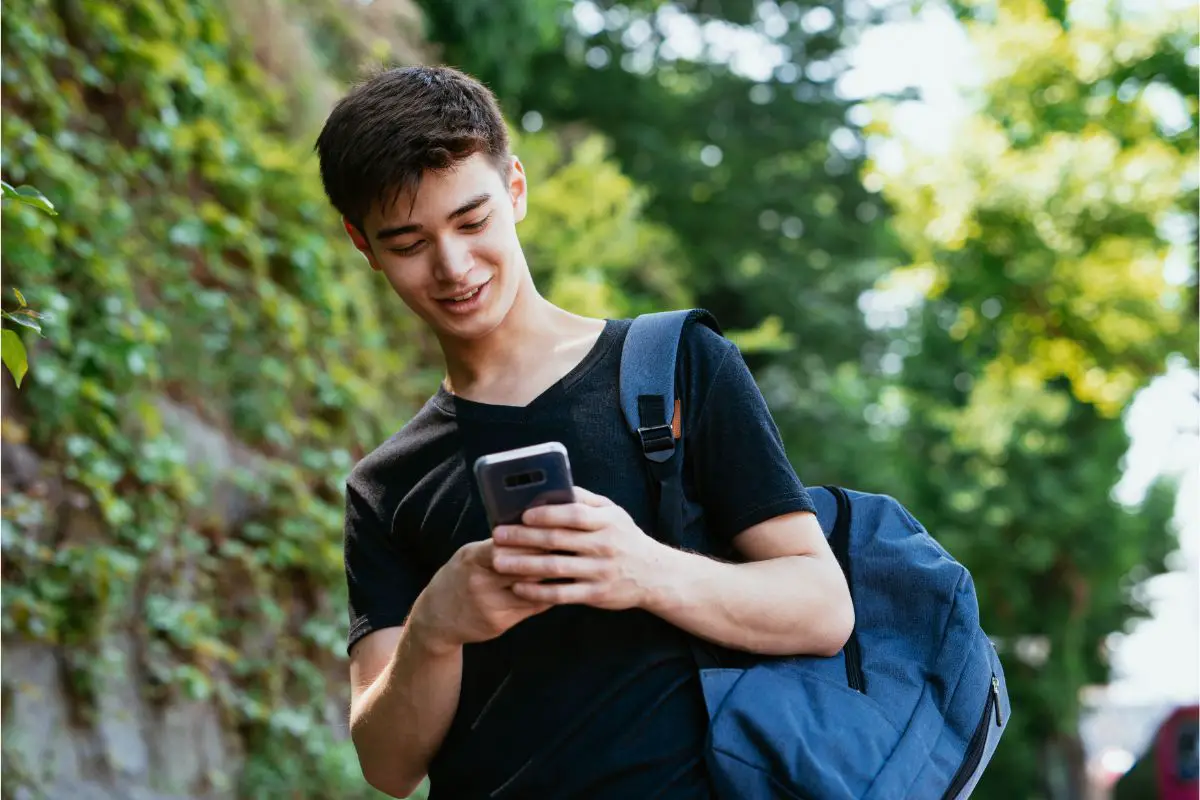 And while avoiding freeways and alternative options for toll roads it's pretty standard in most navigation apps, the Waze app gives you the option of choosing dirt roads to avoid any traffic issues which is an excellent alternative if it's something you prefer.
Another great reason to use Waze is its 'share drive' feature. This amazing little option lets you connect to other Waze users (Wazers) while you're on the road.
Although, if you feel like the 'share drive' feature is a bit much you can always set your profile to 'invisible'. This will then hide you and you won't appear on other Waze road users' mobile screens.
Although, the app still provides you with alerts about traffic events when you set your radius, ensuring you don't miss any vital information about your journey.
Lastly, another excellent safety feature when it comes to choosing Waze is that it also accepts voice commands, providing you with hands-free control.
This then helps you to focus completely on the road and your journey as audio prompts are loud and timely, helping to avoid any unnecessary distractions.
Final Thoughts
While Waze is definitely a shiny app that ticks most boxes, there are a few areas in which some users have felt it could be better. When you first start using the Waze app, you need to be driving at least 100 miles before it stops considering the driver as a novice.
Until you level up the profile icon on your screen will display a pacifier symbol which some users have reported as annoying.
However, the more you use the Waze app and level up, it provides you with access to lots of customization options for your icon, such as the 'Waze Moods' feature.
You can use 'Waze Moods' to express your mood and yourself with interesting and fun images as your profile icon, also meaning you can change it as much as you like.
Another big advantage of using the Waze app is its navigation screen, it features a fairly simple interface and graphics and shows your driving speed. When you type in your destination, you will only get a pop-up screen with distance, ETA (arrival time), and trip length.
Leaving all the business behind means you can focus better on your journey.
In conclusion, Waze has some amazing features, which is why it's become a popular choice for a lot of road users. Even if you are the type of driver who just wants basic navigation, Waze has been developed to let you stay in control and set your preference without too much hassle.
All the other cool features just then become added perks for those who enjoy a lot more functionality with their apps.
Available at:
Apple App Store: https://apps.apple.com/us/app/waze-navigation-live-traffic/id323229106
Google Play Store: https://play.google.com/store/apps/details?id=com.waze