We all know that YouTube is the king of video hosting platforms, but what about its mobile app? The YouTube mobile app has been around for a long time, and as a result, has gone through countless iterations and updates. Today, it is one of the most streamlined and commonly used apps in the world. In the sections below, we're going to give you an overview of all of its main features, and a guide on how to download and use it on a few different mobile devices.
What Is YouTube?
YouTube is a video hosting service that allows users to upload their own videos. This was revolutionary during its launch in 2005 and has gone on the become one of the most important social media platforms in the world.
It was originally just a platform that you could access in the browser, but during its growth in popularity, it was ported into a mobile app that anyone can download and start using for free.
The core YouTube mobile app is extremely easy to use, responsive and popular. With over 2.5 billion monthly active users, there is always something new to find on YouTube and it can be used for countless hours.
YouTube has become a career choice for many people across the globe, who through monetization are able to gain a following and a wage.
YouTube has changed a lot over the years, but in the next section, we're going to outline some of the key features of the mobile app.
Key App Features
When you open the Youtube App you'll notice a few key sections that you can access from along the bottom.
Home Page: The home page is your portal to everything new YouTube has to offer. Aside from some ads (we'll get to those later), you will find some of the most popular and trending videos listed descending down.
You can navigate through these by swiping them down. If you have an account or have used YouTube before, the algorithm will learn what you like to watch and recommend videos based on your previous searches and watch history.
Shorts: With the success of other social media platforms such as Instagram and TickTock, YouTube has created a 'shorts' section that displays fast, under 30-second videos that you can swipe through and watch at your leisure.
This offers channels and creators a way to get quick videos or advertisements out without having to invest too much time. Shorts are a very addicting way to consume media on YouTube.
Create: The central 'plus' button on the YouTube app is for creators. From here, you'll be able to quickly upload a video or start a live stream.
The accessibility of YouTube is one of the main reasons why it has endured as the world's premier video-sharing app, and features like this create button are a great example of this.
Subscriptions: YouTube allows you to subscribe to various channels and get constant updates and notifications when you make posts or upload new videos. This is a great way to keep track of your favorite creators and watch their videos as soon as they come out.
If you're coming back to YouTube after a long time away, you can also use this feature to catch up on everything you've missed.
Library: The library section of YouTube allows you to catalog videos and create playlists. This is also the portal where you can view your search history, and you can look for some of the previous videos you've watched.
Additional Features: The YouTube Mobile app user interface also has a few other handy features to help you get around. The first is a button that allows you to connect your phone to a Smart TV or another device, the second is a notification bell that will keep you updated.
Thirdly, we have a search function that is one of the most impressive around, especially since its acquisition by Google. Finally, you'll find your profile (if you've made one) where you can manage your uploads and view some important channel analytics.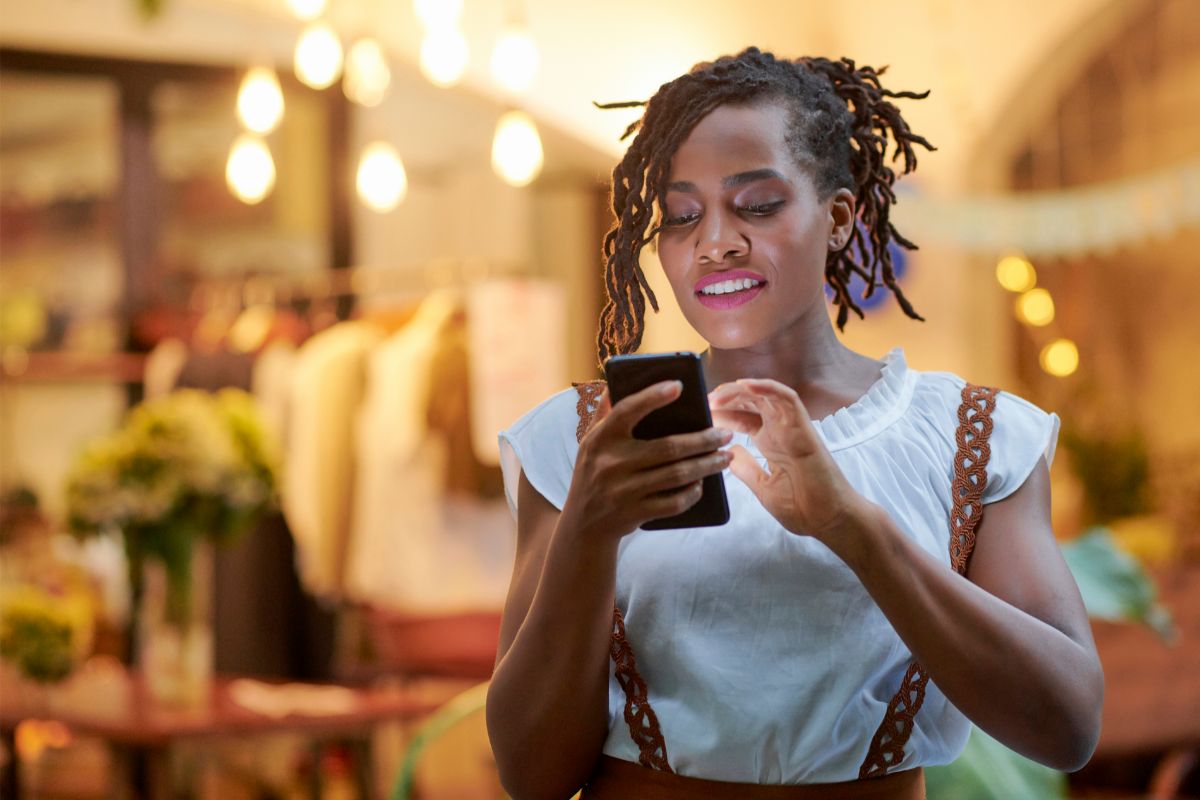 How To Download YouTube
Most phones will already have YouTube Installed. If for some reason you cna't find it on your mobile device, simply go to your App store of choice and search for it. From here, you can quickly download YouTube onto your phone and start watching right away.
YouTube App Pros And Cons
Pros
Accessability: YouTube is by far the most accessible online video-sharing platform. Whether you want to consume content or become a creator, all of this is only a few clicks away.
YouTube has one of the most developed user interfaces of any app you'll find, and everything is intuitive and doesn't require any tutorial.
Great For Creators: If you want to become an online content creator, the YouTube app is a great way to quickly check out your channel when you're on the move.
Although it lacks all of the same features you'd find in the YouTube browser version, you'll be able to do a lot of what you would on a PC, and is particularly great for uploading shorts.
Cons
Ads: YouTube runs ads, and this has gotten much worse over the years. On a ten-minute video, you can expect at least two 20-second ads. This can be extremely frustrating when trying to quickly switch through videos.
YouTube Premium: Premium is both a pro and a con, depending on how you look at it. It's a way that you can pay a subscription to get access to some of the more premium features of the site—namely, watching videos without ads.
Although this is a nice option to have, it does cost money and can feel a little predatory to have to pay a subscription to remove repetitive and annoying ads.
Is YouTube Worth The Download?
If you want the best that online video-sharing platforms have to offer, then YouTube is the clear-cut king of the industry.
Let's be honest, you've probably used YouTube at least once in the past, and although the mobile app has a few annoying features, it's a great app that is used by a big portion of the world for a reason.